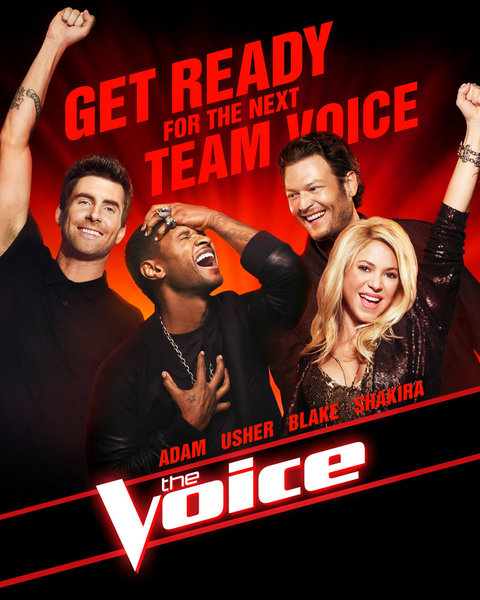 NBC's singing competition "The Voice" will declare the season four winner tonight at the end of the live show 9/8 Central.  Last night,  The Swon Brothers and Danielle Bradbery from team Blake and Michelle Chamuel  from team Usher sang three songs in hopes of winning over America one last time.  The show not only has a unique format but factors in the amount of iTunes downloads of a singer's performance with other forms of voting.
Danielle has a mature innocence that might translate into endorsements or television work in addition to singing.  Michelle has a loveable quirkiness with a unique relationship with Usher that creates magic.  The Swon Brothers have a likeability factor where trust and believability in who they are emanates from their brotherly bond.
Tune into tonight for "the Voice" finale to find out who America voted for and to celebrate an end of a season that saw Shakira and Usher as two new coaches.
Cee Lo Green and Christina Aguilera will return with Blake Shelton and Adam Levine as coaches for the fifth season of "The Voice."